World Peace Pagoda, Lumbini, Nepal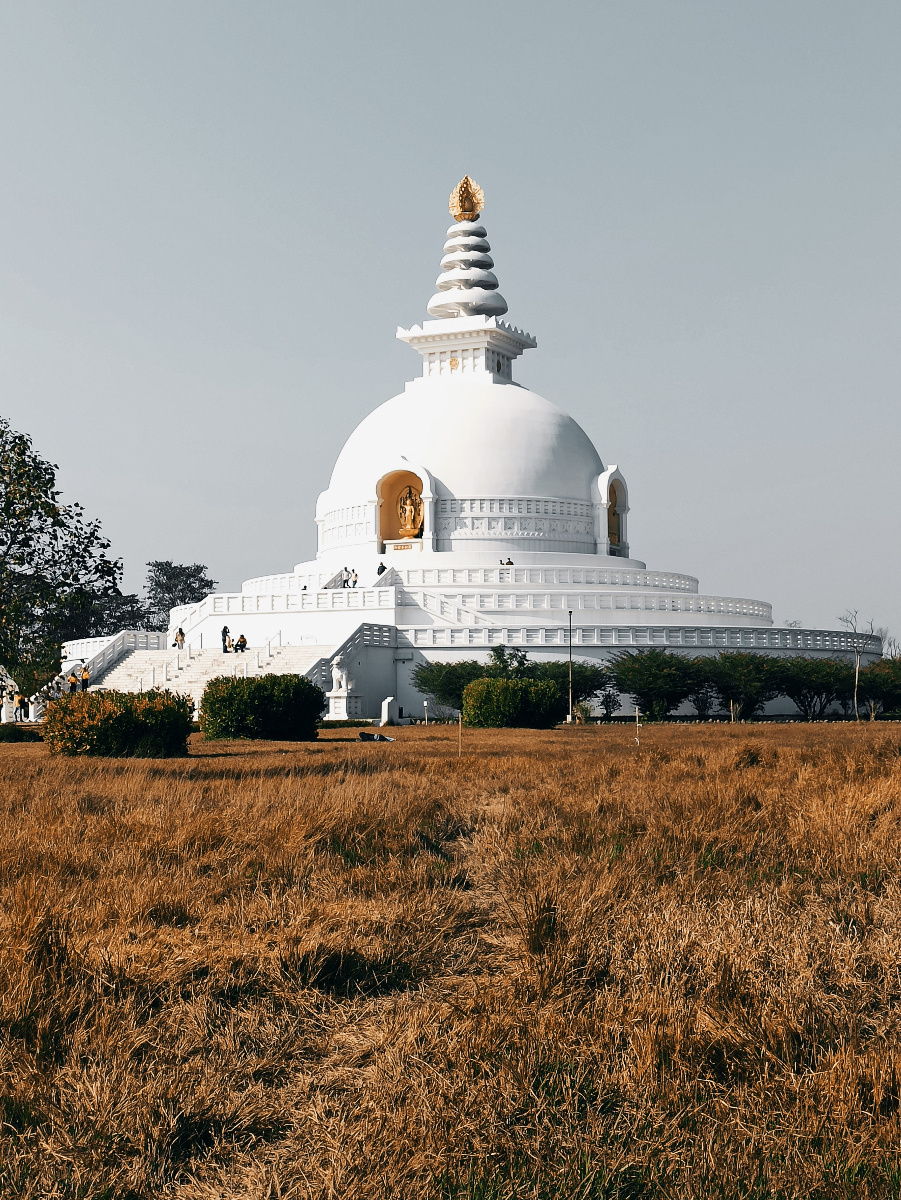 The World Peace Pagoda, also known as the Nipponzan Peace Pagoda, is a Buddhist temple in Lumbini, Nepal. It was designed and built for about a million dollars by Japanese Buddhists. The Pagoda serves as the starting point for the central axis of the Lumbini Master Plan, with the Mayadevi Temple serving as the opposite end. The distance between the pagoda and the temple is approximately 3.2 kilometers.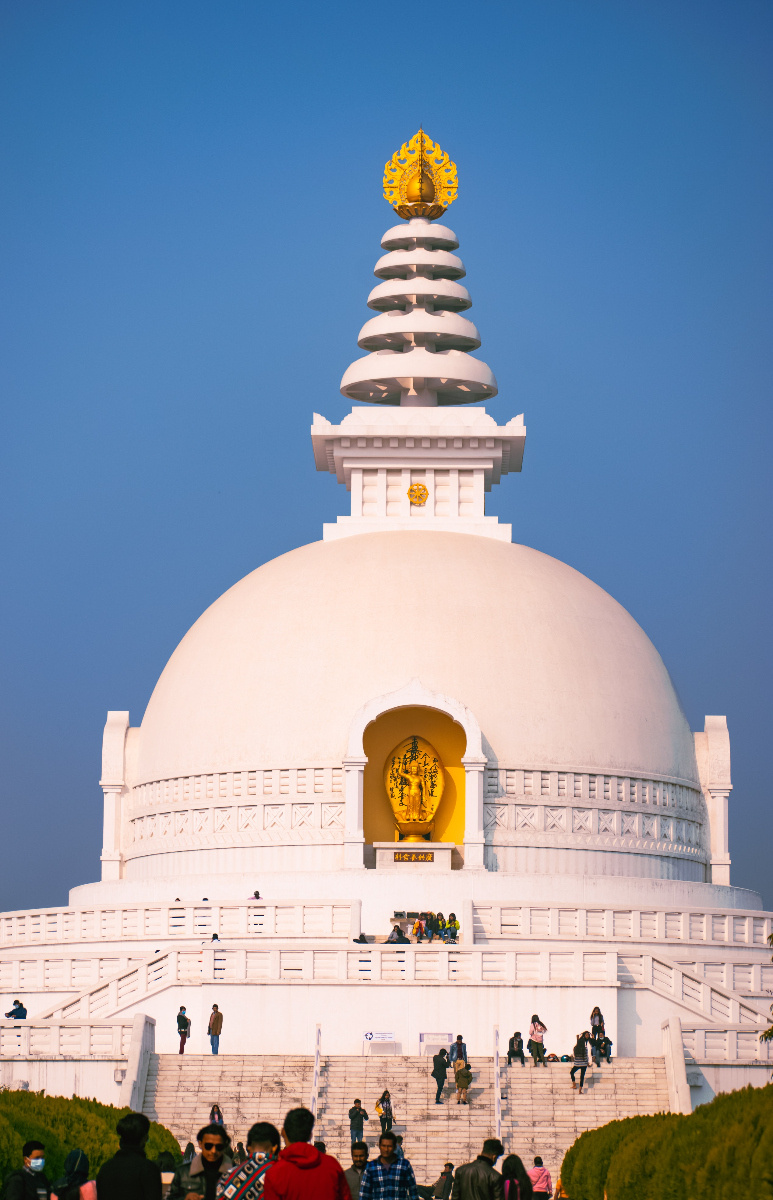 The stupa's stairs lead to three different levels. The stupa is whitewashed, with a stone-paved floor. It has four large golden Buddha statues facing the four directions.
True to its name, the pagoda's surroundings are tranquil, and you can frequently see residents here unwinding in the shade of the surrounding trees. Stairs inside the stupa take you to its many levels and around the building.
You can view across to the neighboring Crane Sanctuary from the top of the World Peace Pagoda. The goal of this protected area of land is to provide a natural habitat for the local indigenous Sarus Crane. They have a unique connection to the Buddha's narrative and are the tallest flying birds. Around the sanctuary, there are thought to be about 100 pairs of Sarus Cranes, and it is not difficult to see them.