Bridal Jewellery Of Indian States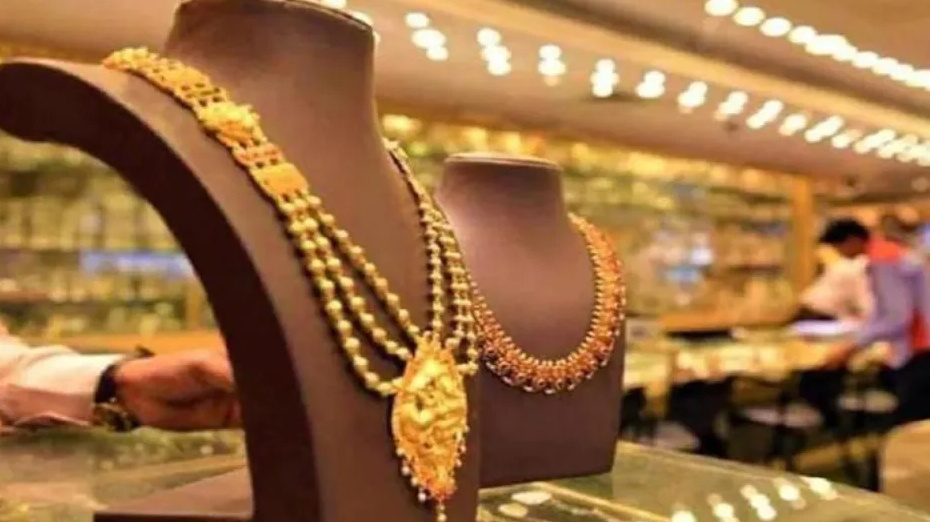 Whether it is India or any other country, weddings in every culture are not just a function but a festival that is celebrated in the greatest way with all love, dignity, and luxurious ways. In the wedding functions, everything starts from the theme which has to be perfect in result to make not only that particular day but the whole wedding function memorable like never before.
India is the only country known for its diversity and respect for our ancient culture. There are 29 states and 9 territories in India, and every region has a different tradition to follow and different languages to speak. The numerous traditions, as well as the attires and bridal jewelry representing the customs of a specific state or religion, are credited with giving marriage its universality among various nations and cultures.
Let us have look at some of the most beautiful bridal pieces of jewelry 
1. Bridal Jewelry of Karnataka
The jewelry worn by Karnataka brides comprises basinga, maang tikka, traditional jhumkas, bajuband, waist belts, glass bangles, gold bangles, multiple layer gold necklaces typically temple jewelry, and silver anklets. She also wears a silk saree and a stunning "mallige jade" hairdo. She still wears the toe ring and gold traditional Mangalsutra after getting married.
2. Konkani Bridal Jewelry
A minority group in the state of Karnataka is the Konkani. Concerning the distinctive hairstyle known as "Sonphool" and the veil wrapped over the saree known as "AADVARL," this community's tradition and custom differ from those of other Kannada brides. 
Along with other jewels worn by a Karnataka bride, a Konkani bride also wears the Vajra kutka Jodu and a coral necklace. Just like the brides from other states Konkani brides also wear Gold Mangalsutra after their marriage.
3. Bridal Jewelry of Coorg
Coorg also referred to as Kodagu, is a very well-known hill station in Karnataka. The distinctive way that Coorgi brides drape their sarees, in addition to their distinctive jewelry like KarthamaniPathak, Jomale Sara, Kokkethathi, and Kaal Pili, to mention a few is what sets them apart.
4. Bridal Jewelry of Kerala
Even though India is known for its love of gold, the people of Kerala appear to have an unmatched inclination toward the precious metal. Nothing beats the gold jewelry that a Keralite bride wears when it comes to jewelry. 
An upper-middle-class Keralite bride often wears gold jewelry, making her India's actual golden lady! The "Kasavu saree" and the layered gold necklaces that the Kerala bride wears give her character.
Whereas the Christian brides from Kerala additionally don a white veil, a Kasavu saree, and numerous traditional gold jewelry pieces like a Keralan Hindu bride. For her wedding reception, she also dons a traditional Christian wedding gown.
5. Bridal Jewelry of Tamil Nadu
The Chettiar (Nagarathar), Iyengar, and other communities in Tamil Nadu have different marriage customs. Tamil weddings use a lot of kemp jewelry. Iyengar brides accessorize their "Andal Kondai" hairstyle, which is customary. The brides also wear additional pieces of traditional south Indian jewelry such as temple jewelry, mango mala, kasu mala, vaddanam, bajuband, and ear chain jewelry.
6. Telugu Bridal Jewelry
The Brahmin community, the Naidu, and Reddy communities, among others, have different customs based on their caste. A Telugu bride typically dons a white saree with a red border as part of the wedding ritual. The jewelry selected would be comparable to other South Indian jewelry such as the customary Lakshmi temple jewelry, Gundla Hara, kasu mala, mango mala, armlet, vaddanam, and more.
7. Maharashtrian Bridal Jewelry
The saree drape in the dhoti style makes Maharashtrian brides distinctive. The girl completes a typical Maharashtrian bridal style with the Mundavalya, traditional Maharashtrian Nath, and other Maharashtrian Jewelry including the Gundla Hara, Thushi Necklace, Pichodi bangles, Tode, vanki, waist belt, and more.
8. Bridal Jewelry of Gujarat
In many North Indian states, brides dress in colorful lehengas or sarees that are draped in distinctive ways. The Gujarati bride typically dons a hefty maang tika, a nose ring with a chain, a traditional necklace like the Chandan haar, and jewelry such as Kaari ganti and Kundan, to name a few. Similarly, the Gujarati brides also wear the modern Mangalsutras post their marriage.
9. Rajasthani Bridal Jewelry
Typical jewelry worn by Rajasthani brides includes rakhi, bajubandhs, magnificent balis, a large nose ring with a chain, traditional aad jewelry, a choker with uncut diamonds, etc.
10. Punjabi Bridal Jewelry
Delhi, Haryana, and Punjab brides all wear identical clothing. Again, the clothes and marriage traditions would vary depending on the communities inside the state. The traditional Kalires, uncut diamond, Kundan or Polki necklaces, traditional red Chura, hefty anklets, and pajeb are just a few of the popular wedding dresses of a Punjabi bride that we are bringing to your attention.
11. Bridal Jewelry of Bihar
The brides' wedding costume in the states of Bihar and Jharkand is similar due to the distinctive Sindhoor daan tradition, which requires the bride to apply vermilion starting from the tip of her nose to the top of her forehead. To name a few pieces of jewelry, there is the tikli, Sita haar, Mauri, choker, Dholna, and Bichua.
12. Bridal Jewelry of Assam
The mekhela chador, a particular regional bridal outfit often made of handwoven silk and cotton, and certain distinctive jewelry worn by Assamese brides highlight the state's culture, though some jewelry may be substituted at the bride's discretion. The Dholbri, Gamkharu, Golpata, Kerumoni, Jonbiri, Loka Paro, Doog-dogi, and Thuria are examples of traditional Assamese jewelry.
13. Manipuri Bridal Jewelry
A Manipuri bride always stands out, thanks to her distinctive Koktun headpiece, which she wears combined with the traditional Rasleela garment Potloi, salong, and choli to give her a vibrant appearance. The majority of the wedding jewelry worn by Manipuris is made of gold and has beads, pearls, and precious stones affixed to it. Even now, many people still wear traditional Manipuri jewelry such as Kiyang-Likphang, Marei, Heidi Mapal, and Khimahurn.
14. Bridal Jewelry of Orissa
Mukut, a customary headdress composed of shola pith, and Baula patta, a traditional yellow saree with a red border, are worn by Odiya brides. In terms of the outfit they choose to wear or the jewelry they choose, modern brides have evolved. Notha, a nose pin, nuluka, a circular barbell for the nose septum, kalara haara, a necklace with structures resembling bitter gourd plant leaves, ball chains/Kathi chains, cheeka, a choker, and Chandra haara, a three-layered silver Kamarbandh for the waist are just a few examples of traditional Odia wedding jewelry.
Wrapping up

Jewelry is said to have the ability to be the one small thing that can help you feel distinctive. It is undoubtedly one of every Indian bride's most valued assets. At a wedding, the gorgeous bride is the center of attraction, as she walks down the aisle wearing the most exquisite clothing and jewelry, and all eyes are on her and her priceless beauty. 
Some of us have valuable jewels that have been handed down from our mothers, grandmothers, and great-grandmothers who keep them safe. Some people would rather go shopping and select a personalized item based on what is popular right now.