Tharu Museum in Chitwan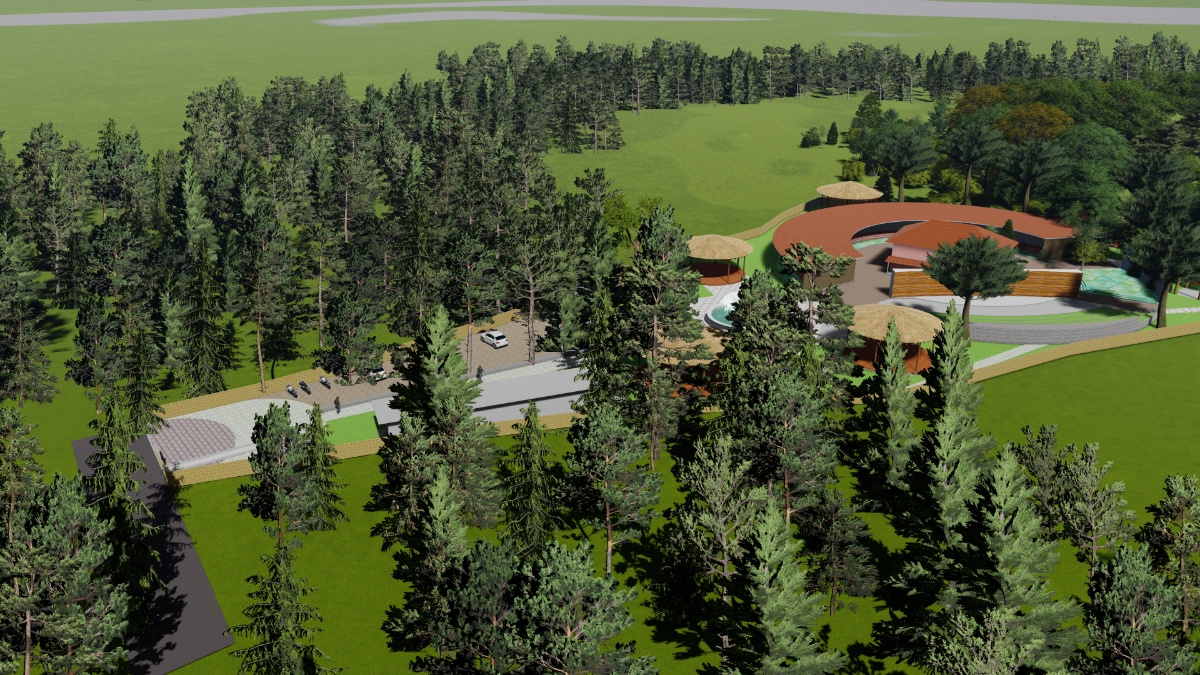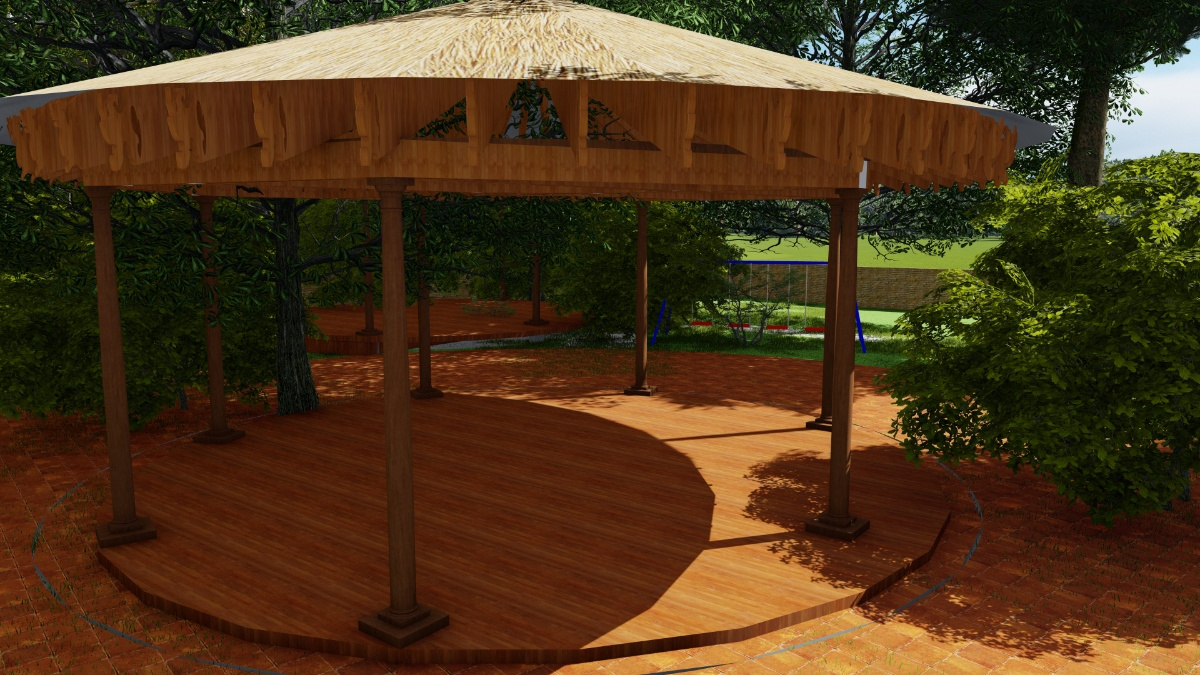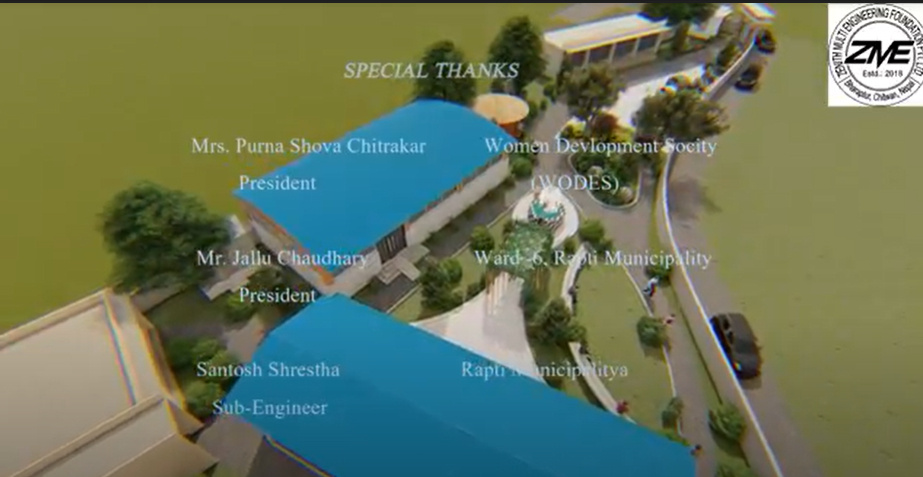 Women Development Society started to build Tharu Museum at Phulauria in Chitwan district.
Background of the project:
Tharu people are an ethnic group, part of the indigenous community of Nepal and are  located in the southern part of the country. Based on the 2011 census, the Tharu population of Nepal was at 1,737,470 people and living in multiple villages and districts (Chitwan, Kailali, Kanchanpur, Surkhet, Dang, Deukhuri, Banke, Bardiya, Rupandehi, Nawalparasi, Kapilvastu, ,  Bara, Parsa, Rautahat, Sarlahi, Sindhuli, Mahottari, Udayapur, Siraha, Saptari, Sunsari, Morang, etc.).This ethnic group is also referred to as "the people of the forest"' because they've been living in forests for centuries, cultivating fruit and vegetables, fishing and hunting. Among many other specialties, Tharu people are famous for the colorfully painted outer walls of their homes. They use building materials like clay, mud, dung and grass and also decorate their rice containers in very special ways. Tharu culture is rich in traditions and has many special festive seasons. Due to urbanization, globalization, deforestation and lack of income based modern agriculture; Tharu people are being isolated and challenged with new problems. Their traditional occupations are vanishing and the youths are migrating to bigger cities and abroad. As part of their traditions, Tharu women used to wear silver jewelry, but nowadays, due to the high pricing of silver, they are using aluminum ornaments plated with different colors. Because of the poor quality of the material used, these aluminum jewels are causing side effects like cancer and skin diseases. Recent news confirms that many Tharu people are suffering from a disease called "sickle cell Anemia ", creating greater risks of extinction of this community.
A long and immediate plan and policies should be implemented in order to restore their valued and well-preserved culture and improve their economic condition. Alternative management for their economic development should be prepared and all the political and social issues related to the Tharu community should be admired by the concerned people.
Concerning these issues, the WODES worked with Tharu communities in Chitwan district. The society had organized women literacy, sewing training in Bhandara, Jwani, Kapia, Mainaha, Padaria, Kathar and Beldia in the past. The culture and tradition of Tharu people is very unique and interesting. It symbolizes human civilizations and cultural diversity in Nepal. But due to modernization, political, economic and social development, their lifestyle is degrading day by day and their sole culture and tradition is vanishing.
To protect and preserve the cultural and economic values of the Tharu community, Women Development Society (WODES) is submitting a concept note for the project on "Enabling Prosperity of Indigenous Community through Tharu Museum at Phulauria, Chitwan." Phulauria village is located in Rapti Municipality 6, Bhandara of Chitwan district, Province no. 3. Phulauria, Beldia, Hardi and with other Tharu villages, such as, Mudavar, Mahal, Dhamaura, Laukain, Padaria, Gothauli, Kathar villages are connected to the National park where thousands of tourists visit annually for safari activities. This project is aimed to create a new tourist destination for tourists visiting Chitwan. As a museum to preserve Tharu culture, a house model is built to represent the historical version of traditional Tharu home, showcasing myriad designs and wonderful colors. This house is decorated with special kind of decorated rice containers, a special stove is built for cooking, baskets, net, bows, traditional clothes and jewels which are largely missing in current day Tharu houses. These will be collected from the locals who have managed to preserve some of these items.
The museum will also host technological mediums such as large TV to show documentary programs demonstrating community event, values, spirituality, beliefs and strengths.
We welcome all kind of your support to this museum.
Contact: info.wodes@gmail.com.