Covid-19 and Survivors-Persons with Disabilities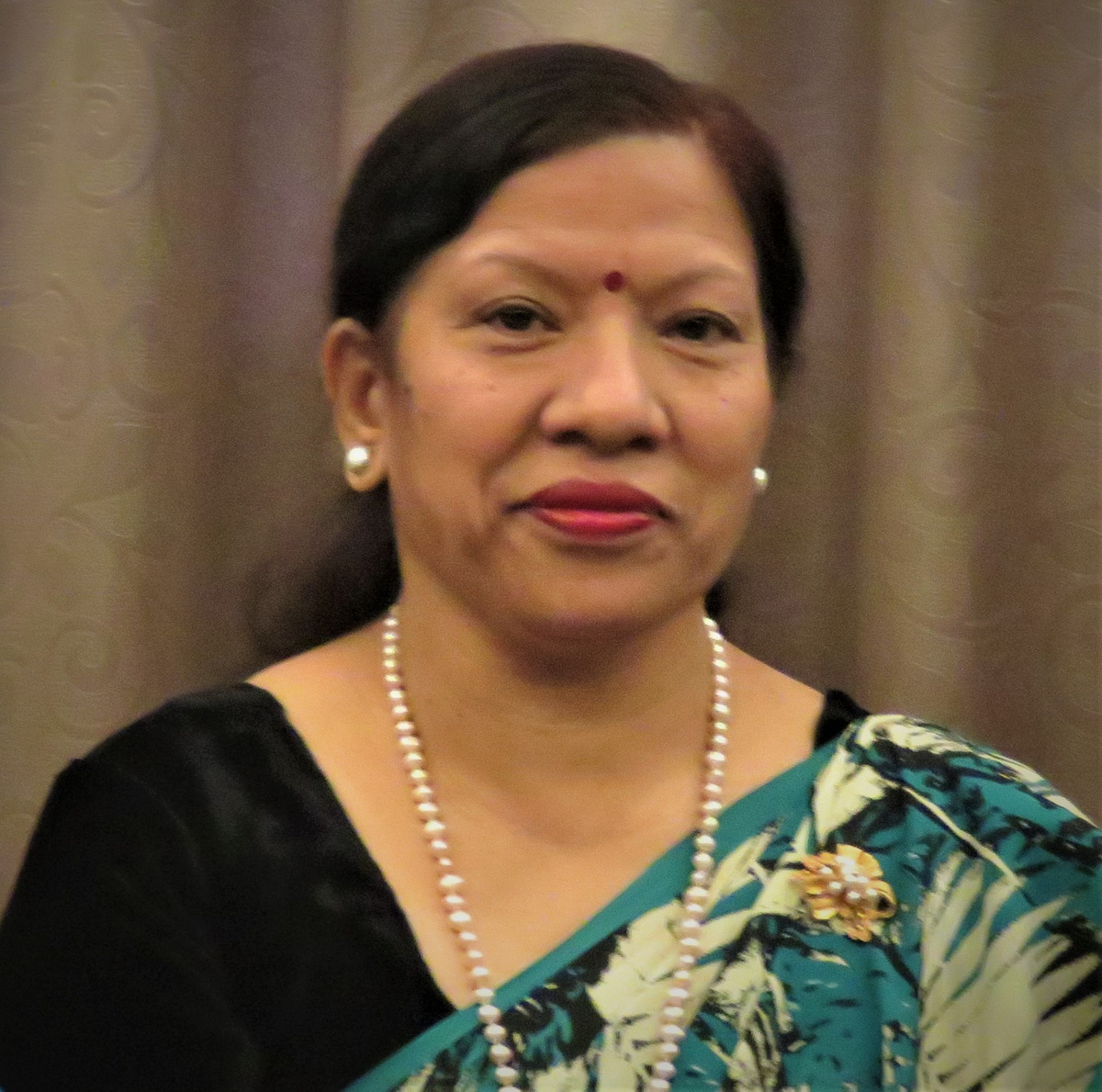 I met Krishna Bahadur Ghising while searching for survivors with disabilities from an explosion during the ten-year Maoist insurgency. A bus was ambushed while coming from Dolakha to Kathmandu. When I met him, he was staying in a house built on a high hill on the way to Dakshinkali. The blast broke his spine and he had to live in a wheelchair.
Even though his family was exhausted, he wanted to do something. He wanted to feed the scattered family. He wanted to continue his children's education. He wanted to keep his wife happy. Overall, he wanted to reunite the families scattered by the blast. But that has not yet become possible. Probably because of the physical distance from the family, their love was also moving away. The family was separated.
To come to the road from the house where Ghising was staying, three or four people had to put him in a wheelchair, carry him down the stairs of the house and from the hill. Later, on my initiative, I was able to arrange for him to be trained in computer and mobile repair. After receiving the training, he moved in his village to Dolakha from Dakshinkali and he made a living from it. There are many others like him.
We knocked the doors of the National Human Rights Commission, ministries and many offices for an environment that would make life easier for people with disabilities. The problem of physical infrastructure is the same everywhere. He had to be carried in a wheelchair by three or four people.
After arranging a three-wheeled scooter, it became easier for him to travel from Dolakha-Kathmandu-Dolakha. He has now become a campaigner and through him I have been able to get closer to the life stories and pains of many people with disabilities. I am not only interested in the stories of their lives, but also in the policies and laws that have been made for them.
I had the opportunity to take a cursory look at the 15th Plan Approach Paper [2019/20-2023/24], policies and programs and budget of the National Planning Commission. To date, there have been some changes and improvements in the lives of people with disabilities. But looking at the plan, the policy and the financial arrangements made to follow it and the people with disabilities there is a deep chasm. The reasons for this are limited resources and means compared to demand, lack of vision, willpower, work coordination and performance, awareness, lack of efficiency, etc.
The basis of the Fifteenth Plan Approach is, (a) policy formulation and review of laws to protect the rights of persons with disabilities, including expanding the scope of social security, increasing employment opportunities in private and public sectors, developing pre-testing system for identification, (b) physical infrastructure to create disability-friendly facilities for persons with disabilities to have easy access to public services, including production of ancillary materials, disability-friendly services, public physical infrastructure, disability-friendly, access to education and disability-friendly courses, income-generating, integrated services Development, (c) arranging rehabilitation services with all facilities for persons with disabilities, including rehabilitation services, health treatment, special facilities for persons with complete disabilities, establishment and operation of disability villages in all provinces, (d) information, communication and technology facilities. Access to persons with disabilities It is mentioned that to ensure the availability of services, to provide equipment and (e) to run programs to end all forms of discrimination and violence.
The government committed to continue providing allowance after the nationwide voices against the reduction in the allowance being given to the disabled and single women this fiscal year, it has been decided to continue this facility again in this year's policy, program and budget. According to Birendra Pokhrel, who works for the rights of persons with disabilities, the rights of persons with disabilities must be guided by constitution, policy and law rather than mercy of a leader. What is going in Nepal is not good at all.
One of the burning demands of people with disabilities is that physical infrastructure should be disability friendly. This demand for disability-friendly physical infrastructure is included in point no. 75 of the budget presented for 2077/078 B.S., walking sticks used by the visually impaired and braille textbooks will be provided free of cost and sign language will be developed and research will be encouraged. However, in that budget announcement, it was mentioned that additional quarantine would be created, hospitals, training centers, roads, industries etc would be constructed, there is not any word mentioning such infrastructure must be disable friendly.
Disability-friendly physical infrastructure is not just white cane, Braille and sign language. This means that the physical infrastructure of public roads, buildings, hospitals, libraries, etc. should be disability friendly so that people with disabilities do not have to stay back politically, socially, economically and culturally.
While saying this, it may be argued Nepal is a poor country with limited resources for disability-friendly physical infrastructure. What I understand so far is that physical infrastructure is not just about the situation in rich or poor countries. It is also related to attitude, understanding and skill. If we make the floor frame of the door taller when we make the door of the house, then a wheelchair can't access and it's not disability friendly. But keeping the floor frame low can make the same door disability friendly. There is less fear of being hit by blind people. Deciding whether to make the entrance from the main door of the house a slope or a stepping stone also creates the possibility of building a disability-friendly house or not.
When I talk about disability-friendly physical infrastructure, I also talk about perspectives. For example, there are several ministries within Singha Darbar. A ministry where there is cleanliness. The red carpet is laid. There is an elevator except for the ladder to go up and down. There employees and foreigners can easily go up and down. That is Ministry of Foreign Affairs. If a foreign guest is coming to our house, we clean from top to bottom. We clean the floor and bathroom as much as possible. We also think that the facilities should be clean and tidy for foreigners and guests. If this argument is not correct then why other ministries like the Ministry of Foreign Affairs have such physical infrastructure? However, there are more ministries within Singha Durbar that deal with the day-to-day problems of the people than the Ministry of Foreign Affairs.
After the lockdown started due to Covid 19, I had the opportunity to meet a woman who had given birth to a child after an operation. Every time she had to go down two floors of from her room, for the toilet. Due to which the wound gave more pain. Wheelchairs for elderly and sick parents to walk rooms, kitchens, patios and toilets I have seen used. This tells me that people with disabilities are not the only people registered with the Ministry of Women, Children and Social Welfare. We are all taught that we are disabled in some way and that we may have to deal with a complete disability at some point. Hence we feel disable friendly infrastructure costs more if we consider persons with disabilities are only who have registered in ministry. We can feel physical infrastructures cheaper if we can feel the utility of the whole people.
The Government of Nepal ratified the Convention on the Rights of Persons with Disabilities in 2009. According to the provisions of the treaty, the preliminary report had to be submitted within two years of the ratification of the treaty. But only in 2016 the government submitted a preliminary report. The meeting of the state party in 2018 has given a conclusive response. The Washington Group of Setting Questions has been sent to the government. In response, the Government of Nepal should have provided fragmented data focusing on 31 points, but has not done so. There was a lack of planning due to lack of data, lack of planning to improve the lives of people with disabilities.
The government may nominate persons with disabilities as members of the CRPD Committee. But not done. If Nepal can also be a member of the committee, Nepal can also do a lot of work in the field of disability and mobilize resources for that.
There are six to seven hundred thousand persons with complete disability and disability registered in Nepal. There are about 2 million unregistered people. The Kathmandu Valley has a large population due to health treatment, study, employment and other income generation. People with disabilities have to live in a state of confinement due to covid-19. There are more problems. The problems of people with disabilities living in organized hostels, those living in small businesses and those living on the streets are different.
Lack of food, sanitation, helpers, milk for pregnant and lactating women, lack of nutritious food, lack of litto (food for baby) are the main challenging for persons with disabilities during Covid-19. In Tanahun district, a woman first she killed her son with disabilities by poisoning, then after she committed suicide jumping into the river, carrying another daughter with disabilities with her due to poverty. It has become a tragic example. There is a lack of things like plastic urine bags for wheelchair users. Patients with hemophobia are suffering from internal bleeding and major problems due to lack of regular supply of fresh blood. Drugs for such bleeding problems should import from India and it is not coming regularly. Banks are closed. PWDs are not been able to withdraw money from ATMs even though some blind people have money in their banks. The banks assume that blind people cannot operate ATMs. They have not been given ATM facility assuming that they may be robbed by others. Among the closed friends they discuss about sexual violence against women and girls with disabilities in home and while living in a dormitory, but no formal report or case has been filed.
People with disabilities in Siraha and Rautahat are also in quarantine. Most quarantines are not disability friendly. For those in wheelchairs and those who walk with Baishakhi, toilets are not disability friendly. As the information is not disability friendly, the PWDs are not able to understand the information properly provided by the government. In this situation there is fear that If the corona spreads, the effects could be widely. Governments, organizations, and individuals need to pay close attention to protecting people with disabilities from this epidemic. It is also an opportunity for governments and organizations to use their experiences to rescue people with disabilities in future epidemics and disasters.
Colleges and schools are closed. Some have started taking classes online. But people with disabilities are deprived of such facilities due to lack of resources and technical knowledge. Copyright in Braille and Soundtrack has not been guaranteed since Nepal has not join Maracas treaty. The government has not entered into the Ottawa Convention, which establishes the rights of persons with disabilities from landmines.
People with disabilities are citizens of the country. In past days, they contributed to the establishment of political rights and a republic. Now they can make a great contribution to the construction and development of the country. People with disabilities are not a community begging for mercy, they are creative, capable, and active and look forward to continuing to move the country forward. Therefore, it is important to bring them into the mainstream of development by helping them to solve the problems in their lives.
Nepali version published in Nepalpati.com
Translated: By Google